I love my neighborhood. I love it more and more everyday. The buildings are absolutely beautiful and the little shops and restaurants make it feel like a small town at times. I hope it stays this way forever. Like all other Chicago neighborhoods, Edgewater is becoming gentrified. I don't want to see the little guys go down and be replaced with Chipotle's and Gaps and Pottery Barnes. I would cry and probably start a protest. I've lived here for most of my time in Chicago, omitting the short time I lived in the Goldcoast, which is too vanilla and snobbish for my working class taste.
I decided that my favorite building in CHicago is right across the street from us. I guess it used to be an old ballroom and was converted into living spaces. All I know is that whoever lives there has got to have some cashflow. In no way do the photos below do the building justice, but I think you'll be able to see just how beautiful it is.
This pink building is one of the best in Chicago. I believe it's Gabriel's fave in all of Chicago: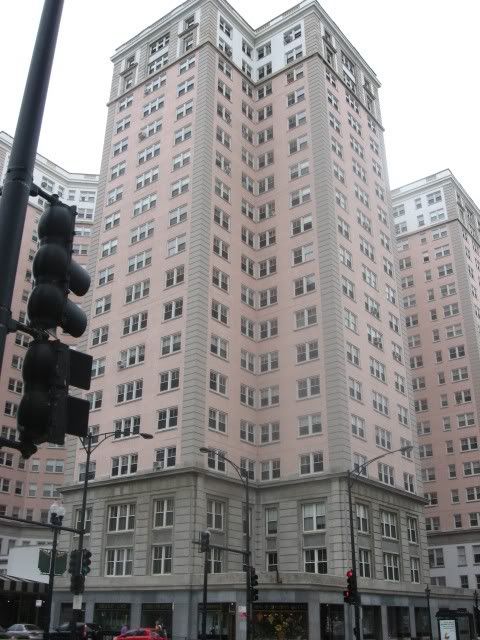 Here is an old, abandoned house that I am fascinated with: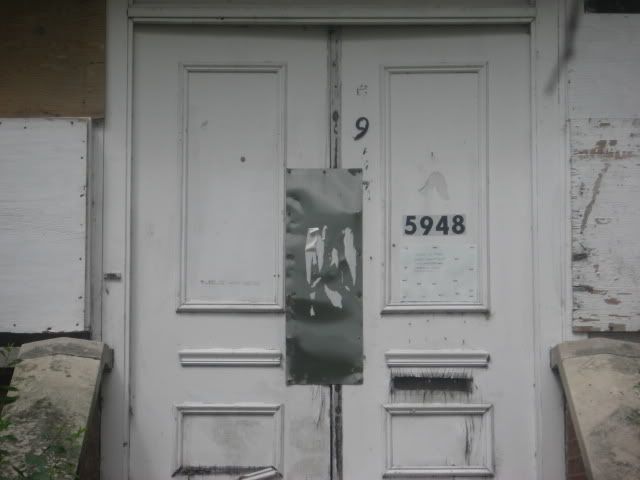 The Avenue just south of my apartment:
If I "settle" in Chicago I mos def want to live in this neighborhood.